Essential Moments To Capture In A Sikh Wedding
Posted on February 21, 2019 in Wedding Tips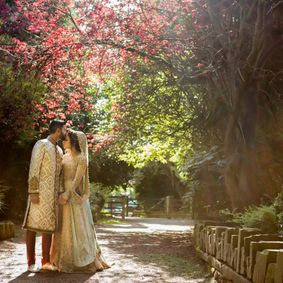 There are many people who are living in foreign countries and settled permanently. Although, they would have got the citizenship of that particular country yet it doesn't mean that they have forgotten their customs and traditions. Like, Sikhs are permanent residents in many countries throughout the world but they still have emotional attachments and love for Indian traditions which you can see on their weddings.
If you are a Sikh living in any foreign country and planning your wedding then you can hire the best Sikh wedding videographer and photographer available in your city to capture the most precious moments of your life. Even after hiring the best photographer you still have doubts in your mind that a foreigner would be able to click the right moments of a Sikh wedding. Here are a few essential moments that you can ask your photographer to not forget to capture:
Taking Vows – The moment when the bride and groom are taking vows is the most important in every religion's wedding. While in a Sikh wedding, vows are taken by the bride and groom in front of the holy book, Guru Granth Sahib and capturing this moment is a must.
Greeting Ceremony – This ceremony takes place out of the Gurudwara, before the vows. In their native language, it is known as 'Milni' which means greeting. Photographer should capture every moment when both the families are greeting each other.
The King and The Queen – It's a lifetime memory for bride and groom when they were treated like the king and queen for once in their life. These photographs are important part of Sikh weddings where the photographer has to capture both of them dressing up in traditional attire. Moments like bride wearing authentic jewelry and groom wearing turban are of great importance in Sikh wedding.