Monthly Archives:
February 2019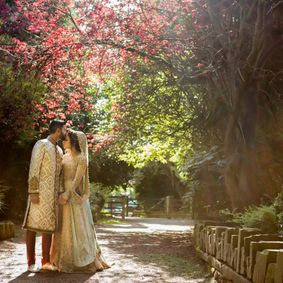 There are many people who are living in foreign countries and settled permanently. Although, they would have got the citizenship of that particular country yet it doesn't mean that they have forgotten their customs and traditions. Like, Sikhs are permanent residents in many countries throughout the world but they still have emotional attachments and love for Indian traditions which you can see on their weddings.
If you are a Sikh living in any foreign country and planning your wedding then you can hire the best Sikh wedding videographer and photographer available in your city to capture the most precious moments of your life. Even after hiring the best photographer you still have doubts in your mind that a foreigner would be able to click the right moments of a Sikh wedding. Here are a few essential moments that you can ask your photographer to not forget to capture:
Taking Vows – The moment when the bride and groom are taking vows is the most important in every religion's wedding. While in a Sikh wedding, vows are taken by the bride and groom in front of the holy book, Guru Granth Sahib and capturing this moment is a must.
Greeting Ceremony – This ceremony takes place out of the Gurudwara, before the vows. In their native language, it is known as 'Milni' which means greeting. Photographer should capture every moment when both the families are greeting each other.
The King and The Queen – It's a lifetime memory for bride and groom when they were treated like the king and queen for once in their life. These photographs are important part of Sikh weddings where the photographer has to capture both of them dressing up in traditional attire. Moments like bride wearing authentic jewelry and groom wearing turban are of great importance in Sikh wedding.
The pre wedding shoots are very much common these days. Almost every couple wants to get their pre wedding shoot done by the expert professionals. In North East, the destination weddings are very popular. If you are going to get married then you can easily look for the north east wedding photographers online, check out their work, discuss your requirements over call and then hire them.
If you are a photographer then you must select a theme for creative shoot so as to attract your clients and build better relationships with the customer. To provide the best experience to your clients, here are some tips that you can take into consideration.
Ask the couple about their dream shot:
Most of the couples have some dream shots in their mind which they wish to get clicked during their wedding. So, by asking them the dream poses, you will be able to easily satisfy their demands.
Visit the venue many times: consider the logistics
You must visit the venue many times so that you may understand the pros and the cons of the venue. Understanding the poses and lighting setup in advance will help you in avoiding the last minute mess. It will also help you in improving good quality photography. Pay attention to every detail and logistics of the venue while you visit the venue.
Invest in the lenses with larger aperture:
There are many latest lenses which are designed to give you the high quality shots. Generally, you must take the lenses with large aperture as they are known to give you quality photos.
Posing and styling:
Check for the latest wedding magazines for updating yourself about the new wedding styles and poses. This will help in clicking the best shots which will please the couple.